M If you click just one link today, make it this one
An Investigation of the Relationship between Borderline Personality
Chikungunya Fever in Travelers Returning to Europe from the Indian

This month I finished investing my first angel fund, the LAUNCH Fund. It took 35 months to deploy the m fund in 85 startups. During that same period, my team and I have run the most active "angel syndicate" in history.
[ Click to Tweet (can edit before sending): http://ctt.ec/c676Y ]
So I've been a "professional angel" for about three years, with three years of "dabbling" in angel investing as a Sequoia Scout before that. It's been extremely rewarding, personally giving back to fellow founders, and obviously hitting a home run every 50 investments has made it a financially sound decision (who knows, I might hit a home run every 20 investments — time will tell — Yum! Yum!).
Angel Syndicates Two Years In
For background, angel syndicates are a new phenomenon here in Silicon Valley, with SeedInvest, FundersClub and AngelList being the most notable platforms in the space.
A syndicate is a group of well-heeled investors (more on this later) acting as one corporate entity, commonly referred to as an SPV (special purpose vehicle), in order to invest their money into a startup. Typically, we'll have 50 to 99 investors (the legal limit in an LLC structure) who have put in between ,000 to ,000 each.
We did one of the first, back on March 11, 2014, for a company called Calm.com, for which we raised 8k. They've done exceptionally well since then, and I'm optimistic we will return a multiple on our cash back to investors on this company, in which few people wanted to invest at the time (back then mindful meditation and paid Apps weren't as proven; today the company is doing millions in revenue).
Calm.com is not a done deal, but I love that we did that deal when folks speculated we shouldn't have.
That's what I do for a living: really, really risky investments. That's why I call our syndicate the "trench run syndicate," after Luke Skywalker's — spoiler alert — risky attack on the Death Star.
We are currently running our syndicate on AngelList (angel.co/jason) and we've done 45 syndicates to date, for a total of .2m, with many of them being oversubscribed (as in, people who wanted to invest were not able to because we filled our "allocation" which is given to us by the founder of the company).
There are 954 members of my syndicate, representing .9m per deal. Since only 99 people can invest in each SPV, we typically invest 0-300k per deal.
Included in the 45 deals are folks like: Calm.com (8k), Brilliant (8k & 7k), OneDrop (8k & 9k), Butterfleye (8k & 8k), Signpost (9k), Wrapify (9k & 4k) and Cafe X (6k).
Continue reading Starting today "civilians" can be angel investors — should they?
Posted on May 16, 2016May 17, 2016Author Jason CalacanisCategories UncategorizedLeave a comment
S'all about that dollar and we nuh deal with cowards
Weak lambs get devoured by the lion
In the concrete jungle, the strong stand and rumble
The weak fold and crumble, it's the land of trouble
– Lil' Kim, Lighters Up
Exceptional post from exceptional investor and deceivingly brilliant strategist Bill Gurley this week (he speaks simply, but drops knowledge bombs consistently — my kinda VC).
[ Click to Tweet (can edit before sending): http://ctt.ec/tfP_8 ]
Bill outlines the dynamics of the unicorn era and the funding dynamics for the founders, employees, VC, angels, mutual funds and LPs invested in these high flyers — and in some cases — "die-ers." Go read it and take some notes in case you are lucky enough to invest in, work for or create one of these high flyers.
In this post, I want to talk about the new rules for aspiring unicorns which I will call "lambs" in this piece because, sadly, many founders out there have been softened by market conditions and are going to be slaughtered and eaten. Apologies if you cry at trees being cut down, and don't like the graphic nature of the metaphor, but startups before their A round — which is where I operate — are a high mortality business. Eight of 10 startups angels invest in, in my experience, are a donut (zero dollars returned).
The mortality rate shouldn't actually be that high, but an environment as frothy and freewheeling as the one we have experienced these past three years has lead first-time founders to a level of entitlement that makes an episode of HBO's GIRLS, filled with the worst decision making since an installment of Friday the 13th, seem decisively well thought out.
In selecting startups for the LAUNCH Incubator we look for lions, not lambs. We want predatory founders that want to eat what they kill, sharpen their claws and be feared by the rest of the jungle.
Continue reading Lions & Lambs in the "Post Unicorn" Era
Posted on April 21, 2016April 22, 2016Author Jason CalacanisCategories UncategorizedLeave a comment
Having run the LAUNCH Festival for almost a decade, and the LAUNCH Incubator for just over a year now (with 27 of 29 startups graduating), I've learned a lot about how people are selected for events and incubators.
Not only did I write the book on this kind of thing, starting with my "Ready, Set, Pitch event!" in New York City in 1997, I'm literally writing a book about it right now (book announcement coming soon!).
[ Click to Tweet (can edit before sending): http://ctt.ec/9eyb6 ]
In this quick post I'm going to explain to you how the first round of sorting works for incubators like Y Combinator, Techstars and LAUNCH Incubator (which is almost identical for events like DEMO, TechCrunch Disrupt and LAUNCH Festival).
After you apply to an incubator you are put into one of three buckets: NFW, HFS and MAYBE.
Depending on the dealflow of an event or incubator, there are different percentages in each group, but for argument's sake here is the rough breakdown:
50%: "No f@#$ing way!" bucket
25%: "Holy f@#$ing s@#t!" bucket
25%: Maybe
Your goal is to be so awesome that one of the reviewers says "Holy f@#$ing s@#t this is cool!" In the past couple of years I've had this experience a number of times, including when I saw Mint.com, CafeX, FitBit, Zembula and Yammer.
Continue reading Understanding & gaming the selection process at incubators (like Y Combinator, 500Startups and Techstars)
Posted on April 7, 2016April 8, 2016Author Jason CalacanisCategories UncategorizedLeave a comment
UPDATE: Today's webinar is oversubscribed. Due to popular demand, Jason will host it again next week on Wednesday 4/13, at 1pm PT. Sign up here!
Hi everyone, Producer Jacqui here.
A question that Jason and our entire team hear repeatedly is:
"How do I get into a great incubator like 500 Startups, Y Combinator, Techstars, or the LAUNCH Incubator?"
Well, this Friday we're hosting a special "Ask Jason" webinar for 50 founders in an exclusive session, so that Jason can answer this in detail!
The webinar is Friday 4/8 at 3:00PM PT. Care to join us? Reserve one of the 50 slots by filling out this form.
Hope to see you there!
[ Click to Tweet (can edit before sending: http://ctt.ec/jWuw0 ]
Posted on April 6, 2016April 8, 2016Author JacquiCategories UncategorizedLeave a comment
Telsa now has 276,000+ preorders which, at an average order of ,000, will result in b+ in revenue.
It's clear that Tesla will hit 500,000 pre-orders this year.
[ Click to Tweet (can edit before sending): http://ctt.ec/Y6H24 ]
The original iPhone sold 5m+ units in its first year, which at 0 would be b+ in total sales. The iPad sold 19m+ in its first year, which at 0 would be b+ in total sales.
b+ in sales for a product that will be delivered no sooner than 21 months from now — a year into Donald or Hillary's first term.
b+ in pre-sales for a product as oil has fallen from a high of 0/barrel (/gallon) to a low of /barrel (.60/gallon).
What can we take from this incomprehensible success?
Tesla built up massive demand based on absurd NPS scores over the eight years since the Tesla Roadster hit the roads.
Some percentage of consumers are enamored with the concept of emissions-free vehicles — even if they cost more than other cars.
By extension, I think we can say that a significant number of consumers — enough to create the best selling pre-order product in the history of humanity — believe in global warming even though it will cost them personally more money.
The long tech boom is very real, with the advantages of efficiency and innovation compounding at companies like Tesla, Amazon, Uber, Facebook, Google, Microsoft and Netflix, which are designed around leveraging technology.
Many analysts have no idea what they are talking about.
Betting against Elon Musk, which seemed to be very much in vogue two years ago, is a very, very bad idea.
We live in a time of amazing change in the world, and Tesla's past week will go down in history as one of the most important triumphs in the history of business, and perhaps even the turning point at which humanity decided to act in concert to solve a problem that transcends governments and borders: global warming.
Congrats to Elon and the team.
Best, @jason
PS – I always follow Tesla closely, but this time around I was able get the highlights from the Inside Daily Brief without needing to sift through all the noise. Check it out and let me know what you think!
PPS – At the 2016 LAUNCH Festival I hosted a VC panel with Hunter Walk, Aileen Lee, and Jed Katz. A great discussion you can watch here.
Posted on April 4, 2016April 4, 2016Author Jason CalacanisCategories UncategorizedLeave a comment
As many of you know, I'm a huge fan of Tesla Motors. I own the 16th Tesla Roadster and the Signature 0000001 of the Model S. Found it very touching that Elon took the time to thank the owners of Roadsters, Model S, and Model X for, essentially, underwriting the innovation and platform that has enabled the ,000 Model 3.
[ Click to Tweet (can edit before sending): http://ctt.ec/3adNT ]
While I'm sure early adopters helped, the truth is, the person who saved Tesla and is responsible for this moment is Elon himself. He plowed his entire net worth and life into the company, year after year, and it almost broke him a couple of times. I've never seen anyone accomplish so much at such slim odds.
Over 200,000 folks have pre-ordered the Model 3 in the past 48 hours, making it what must be, on a dollar basis (200k X k average price = b), the largest pre-order for a product in history — basically it's over double all Kickstarters put together.
Stunning, especially considering most folks thought this company would fail.
I want to give away a Model 3 in a contest for subscribers of Inside.com's daily email, and I need some legal and technical advice. Here's what I'm thinking:
To enter the contest, someone signs up for Inside.com and remains an active subscriber (i.e., they open it and/or click on a link every week or so).
When we hit 1m subs we give away the car to someone on the active subscriber list (i.e., someone who has validated their email, has opened or clicked on a link in the newsletter in the past two weeks, etc.).
Avoid gaming where someone signs up with 100,000 burner emails (I think a Captcha, email validation and/or Facebook login would avoid this nicely).
Thoughts on how to execute this?
If we get to 1m subs, and half or 1/3rd stick around because they love the Inside daily email, the ,000 Model 3 cost would put the email acquisition cost around a dime or two (which would work for us).
Note: I can't promise we're going to get this done, but if we do figure out how to do it we'll figure out a way to give our first 50,000 subscribers double the entries — so go ahead and give Inside.com a shot, it's an awesome product that will save you hours a day and make you more informed.
best @jason
Posted on April 2, 2016April 2, 2016Author Jason CalacanisCategories UncategorizedLeave a comment
We just graduated two sessions of the LAUNCH Incubator in March (two cohorts of seven), and they were our strongest class to date!
During the incubator, these 14 startups met with over 30 investors and have raised millions of dollars already — it's been fantastic to watch.
[ Click to Tweet (can edit before sending): http://ctt.ec/paTQ7 ]
We are going to do another seven startups in the LAUNCH Incubator Spring class, which starts on April 20th (we're 420 friendly, if you have a cannabis startup and are wondering), and ends on July 14th at our annual Bastille Day party — which is taking place on the last day of our new Angel Summit, a two-day retreat for the 50 greatest angel investors on the planet.
Startups we're looking for have three things in common:
Founders who are hardworking and driven.
Products that are finished — or near completion — and that have been executed at a very high level (more on this below).
Products that operate in very large markets, that could result in a billion-dollar outcome.
If you've got an amazing idea or business plan, but you haven't built your MVP, you aren't ready for our Incubator yet, and you should finish your world-changing product, while coming to LAUNCH Festival and SCALE as our guest, and watching This Week in Startups (taking copious notes).
If you have finished your product, have an MVP, and have traction (or even if you've started to scale), you should join the Incubator. We had over 1,000 people apply for the last class, and accepted two sets of seven. This time around, we plan on doing seven startups and we've already selected three.
Four slots are open.
Continue reading Join the greatest incubator ever created
Posted on March 28, 2016March 28, 2016Author Jason CalacanisCategories UncategorizedLeave a comment
Product Hunt is a great platform for getting early adopters to sample your product, and it's at least 20x more effective than getting a HackerNews or TechCrunch story today — and 200x more effective than getting on legacy sites like TechMeme.
[ Click to Tweet (can edit before sending): http://ctt.ec/n_LcP ]
Getting the first 100, 500 or 1,000 people to engage your product is hard, so it's certainly an awesome resource if you follow some simple best practices:
Only launch when you have a clever product that can get to the top 10. If you don't have a product that's as good as the top 10 over the past week, it's best to focus on refining your product — because you only get one shot to put your product up (or one shot for a major version).
Like the iTunes store, your graphics matter, so make sure you have killer screenshots.
You're not supposed to ask for votes, but everyone does. So, instead of asking for votes, make a list of your top 50 or 100 customers, friends and investors and ask them at 7am and again at 10am to "check us out on Product Hunt."
Respond to every comment people make.
Credit all the people who worked on your product.
Product Hunt can be a nice bump for a product, and it's certainly more effective than TechCrunch or Mashable articles these days, but it won't make a crappy product awesome — only you can do that.
Continue reading How to land early adopters with Product Hunt
Posted on March 28, 2016March 29, 2016Author Jason CalacanisCategories UncategorizedLeave a comment
Monday I started my 100-day retreat from social media and it's been wonderful for my productivity and longer-form writing.
[ Click to Tweet (can edit before sending): http://ctt.ec/vqib7 ]
Here is what I've done to keep myself from accidentally checking my social:
I took Facebook, Twitter, Snapchat and Instagram and put them on the last page of my iPhone apps, inside a folder — out of sight, out of mind.
I turned off desktop notifications and logged myself out of Facebook and Twitter.
I've replaced my social apps and autoloading pages with Wunderlist and Google Docs / Evernote (I can't pick between the two).
I started taking my journal with me to meetings and taking many more notes — and now when I get back to my desk I re-read my notes and think about what I wrote.
We have been posting to social media things that my team needs to share with our audience, like clips from This Week in Startups, my blog posts and updates from Inside.com (which is having a little resurgency since we moved 100% to email).
Last night at poker I found myself wanting to check my phone over and over and I did open Twitter to do a search about a 0,000 bet by some degenerate poker players. They are basically betting that one of them can ride a bike from Los Angeles to Las Vegas. It sparked a ,000 free-roll bet with another poker player that she couldn't do it in 72 hours (she did).
I couldn't actually find that information anywhere else, so I spent < five minutes on Twitter.
If you look at twitter.com/jason, it's now essentially an RSS feed for this blog.
But What about News?
It's my job to be informed, so I've focused my energy on reading four emails every day: two editions of LAUNCH Ticker and two editions of Inside.com Daily Brief. These take about three minutes each to read, with LAUNCH Ticker having 25-35 updates per email (too many, I told the team to pull it back to 15-20 per email), and Inside.com's Daily Brief email having 15-20 updates (but about 2-3 links per story capsul). If I have time, I like to click on all the links in a story from Inside as they are selected to be either informative or entertaining (which I find fun).
Continue reading Four days off social media
Posted on March 25, 2016March 25, 2016Author Jason CalacanisCategories UncategorizedLeave a comment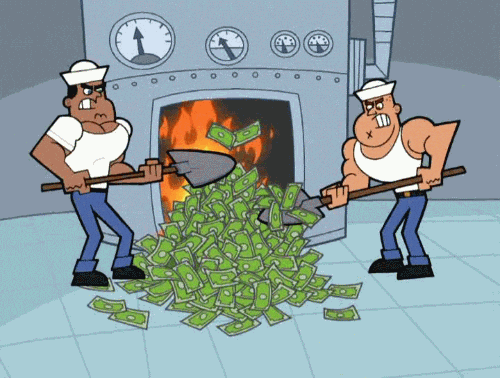 Last month we had 15,000 registered attendees at the LAUNCH Festival and we gave 250 startups free demo pit tables and five tickets each based on merit. The way we did this is, candidly, we don't make a profit off our event.
[ Click to Tweet (can edit before sending): http://ctt.ec/B9xLO ]
Seventy-five percent of the people in the DEMO PIT reported they met an investor (the other 25% certainly did meet an investor, but those investors didn't uncloak — many, investors, including myself, don't uncloak at events).
Have you done TechCrunch Disrupt Startup Alley? Please take this SURVEY and tell us how it went: https://launchevents.typeform.com/to/RcV2gA
TechCrunch Disrupt has taken my DEMO PIT model — which I came up with 9 years ago — and corrupted it. They are giving their demo pit tables to founders for only one day and they are charging founders ,000 for two tickets.
If the Startup Alley is open all day, you're going to pay 0-400 an hour to stand at your table. Not to mention you are going to have to fly to New York City with three people (what it takes to properly have a table), and you're going to have to put yourself up for four days.
Four thousand dollars (with travel, at least) to do the Startup Alley is a huge waste of resources for your startup. Just think about what else your startup could do with ,000. If your customer acquisition cost is or , you're going to get a lot more attention from angel investors by emailing them a chart that shows you've now got 200 or 400 new customers — trust me, this I know.
Continue reading Founders: Do not waste money on TechCrunch Disrupt's Startup Alley
Posted on March 24, 2016March 24, 2016Author Jason CalacanisCategories UncategorizedLeave a comment
I'm looking for some candid — and confidential — information around the experience startups have had buying a table for TechCrunch Disrupt's ,000 Startup Alley (which is based off my 'DEMO PIT' innovation from nine years ago — except I don't charge for it).
Email me directly:
subject: Startup Alley
1. Which city, What year
2. How much did you pay
3. Did you meet investors?
4. Was it worth it?
5. How likely are you to recommend it to a friend? 1 to 10?
6. What was it like, candidly?
Email to (.co not .com).
Posted on March 24, 2016March 24, 2016Author Jason CalacanisCategories UncategorizedLeave a comment
"What should I set my valuation at?" countless founders have asked me. It's not a perfect science, but since I invest in 30-40 startups a year personally, I probably have better data and first-hand experience than any single human being on the planet at this moment.
[ Click to Tweet (can edit before sending): http://ctt.ec/xd7b5 ]
Additionally, since 95% of my angel investments ask to me to syndicate their deals, my check size has gone from -250k to -m, making me the lead or co-lead in my deals.
For example, I recently syndicated five deals on AngelList at one time — something no one has ever tried. Four of the five deals were oversubscribed, and the final one is on track to close shortly. When you syndicate a deal people sometimes tell you why they passed, so I get massive information from the minds of angels on what they want to back, and more importantly, what they pass on — and why.
[ Note: if you want to angel invest alongside me, you can apply at jasonssyndicate.com ]
Twenty-seven startups have finished my incubator in the past year and I've introduced each to well over 50 investors, and I always ask those investors, "which two companies are your favorites and why?" Then I watch which ones they actually write checks to — if any.
Continue reading How to select your angel round valuation (aka "the m rule")
Posted on March 23, 2016March 23, 2016Author Jason CalacanisCategories UncategorizedLeave a comment
Now that Inside.com is 100% focused on our email newsletter, we're looking for a new home for the following channels on. If you're interested in discussing a deal, please ping me at this form.
My plan is to auction them off on May 1st if we don't find a buyer by then.
It's just amazing how much these channels have grown! My guess is that it would cost to gain each subscriber we have on these channels (between content and marketing cost) — and three to five years.
The sale would include all of the videos and related IP.
XHIT, 2.1m subs
MahaloDotCom, 1.1m subs
WellCast, 607k subs
MahaloVideoGames, 394k subs
MMA Surge, 219k subs
BeingFatSucks, 169k subs
RecipeWars, 163k subs
Inside Cars, 161k subs
FoodDeconstructed, 123k
SuperFoods, 69k
Inside My Kitchen, 51k subs.
Mahalo Piano, 29k subs
How to Play Guitar, 70k
Mahalo Dance, 20k
Mahalo Math, 4k
Posted on March 22, 2016March 22, 2016Author Jason CalacanisCategories Inside.comTags for sale, video, youtubeLeave a comment
I've decided to take a 100-day break from social media in order to focus on some important projects I have brewing.
From March 21st until July 1st I'm going to attempt to focus on medium- and long-form content on my blog and Inside.com's Daily Brief email. Oh yeah, Brockman sold my book, and I'm going to spend the next year writing it, so it's time to get off the social media crack pipe.
[ Click to Tweet (can edit before sending): http://ctt.ec/2Bd4A ]
I love social media. It's given me a huge megaphone, but I've found myself starting and ending my days on Twitter, Snapchat, Facebook, and Instagram for at least 20 minutes combined. Those minutes add up to around 1,200 a month and I need those hours back. Also, sometimes that 20 minutes at night turned into an hour, and it simply feels unhealthy to get wound up debating stuff at midnight.
Like many of you, I go into defensive mode during the day, constantly responding to notifications on my desktop, iPad, and iPhone — as well as important emails. I've turned all notifications off and I'm staying off social during the day unless it's to share a medium- or long-form piece of writing.
No social during the day should save another hour — that's about two hours saved per day.
Continue reading 100-day social media break
Posted on March 22, 2016March 22, 2016Author Jason CalacanisCategories UncategorizedLeave a comment
In March 2014 we launched a deal for Calm.com to raise 0,000 on AngelList. That deal was oversubscribed and we closed 8,104 across 95 investors who ranged from ,000 to ,000 each.
[ Click to Tweet (can edit before sending): http://ctt.ec/fJsb2 ]
Eighty-four of the investors put in ,000 or less, an amount considered impossible at that time, when angel deals had ,000 minimums.
Today, my syndicate accepted its 902nd accredited investor.
Wow.
In 24 months we've done 42 deals, which is about one every two or three weeks.
We recently closed five deals in one month … we're picking up the pace.
I wanted to say thank you to the AngelList team — especially founders Naval & Nivi — on creating this very unique platform that has helped so many founders to raise money and find employees over the past two years.
You can join the Rebel Alliance — if you're an accredited investor — at http://jasonssyndicate.com
Best regards, @jason
PS – You never know, I might figure out how to get all of you "non-accredited investors" into the angel investing game with this Title III stuff that the SEC approved.
PPS – I wrote about the "trench run" syndicate 20 months ago — interesting contrast.
Posted on March 21, 2016March 21, 2016Author Jason CalacanisCategories UncategorizedLeave a comment
How the media covers Trump is a big discussion at the moment, as insults and face-grimace memes have evolved into physical violence and the reality that Trump is going to win the Republican nomination. Covering Trump is a must for cable news because, in addition to being the frontrunner for the GOP, he's transforming their wobbly businesses into ratings and revenue machines. Even if the networks protest, a Trump presidency increases their revenue. Print publications, which have lost more than half of their revenue base in the past two decades, are in a similar boat: he's the frontrunner and he sells papers.
[ Click to Tweet (can edit before sending): http://ctt.ec/b5Ua0 ]
The Inside.com Daily Brief isn't subject to the revenue pressure of the mainstream media (more on that in a minute), so we're covering the Trump campaign two ways. First, here's what you need to know, which you will find in the top news section of the IDB. Second, from a 30,000 foot level, here's the commentary and cultural take on what's going down, which is in the second half of the email.
We're rocking the mullet: business up top, party in the back (of the email).
If you feel we are biased please hit reply and call us out — the email goes to the entire team.
By calling us out you're calling out @lons who writes the IDB, and who, although he is a kind of a socialist, and living in Los Angeles, he has a long history of working in journalism, many of those years with me, and he works tirelessly to be fair and balanced. He works for what many have described as a "libertarian capitalist" (me) from Brooklyn, who wants the newsletter to grow and be steered by a guiding principle of links that are "important & fascinating."
Some of you are probably wondering about the sustainability of the newsletter. With 17,000 subscribers already, and over half opening every single email, we can cover the ,000 a month burn rate of the business by making 0 a day with either one or two advertisements, or by hitting 2,000 folks paying/donating a month to keep the lights on. My guess is we try both and hit profitability by the summer.
Questions:
1. How do you think we're doing with our coverage of Trump?
2. What do you think of our mullet?
Best @jason
Posted on March 21, 2016March 21, 2016Author Jason CalacanisCategories UncategorizedLeave a comment
In episode 629 of This Week in Startups, Jason is joined on the LAUNCH Festival stage by Hyperloop Technologies co-founders Shervin Pishevar and Brogan BamBrogan. They talk about the basics of Hyperloop – how it works, how much it will cost, where it will be – as well as several higher level issues affecting the development of the Hyperloop: government support, infrastructure and 'new cities,' and the real innovation taking place. Shervin even gives his expert opinion on how the presidential race could impact Hyperloop in the U.S. Here are a handful of the insights Shervin and Brogan give on how Hyperloop is a 'moon shot' opportunity.
[ Click To Tweet (can edit before sending) : http://ctt.ec/N825p ]
This Week in Startups: Soundcloud | YouTube | iTunes Audio | iTunes Video | Join Our Mailing List
Hyperloop Will Levitate
Brogan gives a great explanation of the technology behind Hyperloop; if you're not familiar with it, it will in fact be a levitating pod inside a tube, powered by electromagnets and taking advantage of reduced air resistance to travel at extremely fast speeds. It's not magic, but it's probably going to look like it.
Hyperloop Aims to be Cost Effective
Several times, both Brogan and Shervin underscore the fact that the technology to build Hyperloop currently exists – the goal at Hyperloop Technologies as a company is to make the Hyperloop cost effective. They assert that if the Hyperloop isn't cost effective, it won't be as revolutionary as they know it can be.
The First Hyperloop Test is Happening This Year
You might be surprised to learn that Hyperloop Technologies will run their first tests by the end of 2016. The team has been hard at work since signing a lease for their Nevada test site in December, and will have over three miles of tube and rails on which to run Hyperloop pods.
Continue reading LAUNCH Festival 2016: Hyperloop Tech co-founders Shervin Pishevar & Brogan BamBrogan are making the dream of high-speed travel a reality
Posted on March 12, 2016Author Valerie StimacCategories UncategorizedLeave a comment
In episode 628 of This Week in Startups, Jason sits down with Chamath Palihapitiya for a fireside chat at the 2016 LAUNCH Festival. Chamath is a venture capitalist and CEO of Social Capital. In their candid conversation, they cover a range of conversations including the insanity of Donald Trump, the changing morality in America, diversity in technology, why we should hope that Theranos' Elizabeth Holmes will still be a success, and the four things you should look for when choosing your investors. Plus numerous other topics too — this is a meaty conversation that gives you a look inside the mind of one of the Valley's most successful VCs. Check out some more about the topics covered below.
[Click to Tweet (Can edit before sending): http://ctt.ec/rkMue ]
This Week in Startups: Soundcloud | YouTube | iTunes Audio | iTunes Video | Join Our Mailing List
The Morality of America has Changed
At several points in their conversation about the American political system, Chamath notes how morality has shifted in many significant ways in the past few years — we now value aspects like non-traditional education and racial and gender equality — which has produced opportunities for people like Donald Trump to take the main stage in our two-party system. Chamath goes on to point out that these changes in morality have implications for founders: there are new business opportunities now that wouldn't have existed even five years ago.
Continue reading LAUNCH Festival 2016: Chamath Palihapitiya on the state of tech, politics, diversity, choosing investors, & our changing morality
Posted on March 8, 2016March 8, 2016Author Valerie StimacCategories UncategorizedLeave a comment
As some of you might have read, I'm going to be doing a reality TV show starting this week at the LAUNCH Festival. I thought I would share with you why I'm doing it and what it's going to be all about.
[ Click to Tweet (can edit before sending): http://ctt.ec/ffdB5 ]
My goal for the show is to inspire people to start companies that solve big problems in the world.
Reality TV is perhaps the most powerful medium today, and I hope to leverage every ounce of its power to inspire people to start companies — while taking 5% ownership in those same companies for myself.
The show is going to take an inside look at my weekly accelerator, the LAUNCH Incubator, which happens every Thursday night, for three hours, here in San Francisco. We've graduated 27 startups from the program so far. Fourteen of them are debuting on stage this Wednesday, March 2nd, at the LAUNCH Festival.
I can't get too much into the format, and I can't say which network bought the show, but I can tell you that it will be the most authentic show ever created about Silicon Valley and startups, because, well, I came up with the concept of the show myself. "Film my incubator!" (Very original, I know).
Continue reading Why I'm doing a reality show
Posted on February 29, 2016February 29, 2016Author Jason CalacanisCategories UncategorizedLeave a comment
In episode 624 of This Week in Startups, Intercom cofounder Des Traynor speaks to the LAUNCH Incubator. His talk, titled "Thinking Through the Funnel," leads founders through different issues they should consider when trying to acquire users. Des lays a foundation by saying that most companies have no difficulty getting their first hundred, thousand, or sometimes even million users; it's keeping those users that is the truly challenging task for companies. Read on for a quick walkthrough of the four main steps of getting — and keeping — users.
[ Click to Tweet (can edit before sending): http://ctt.ec/aiwEc ]
This Week in Startups: Soundcloud | YouTube | iTunes Audio | iTunes Video | Join Our Mailing List
Market the Job the Customer Does to Get the Signup
Des says that in order to successfully keep users, you need to do more than just convince them to try your new technology or beautifully designed product: you need to communicate that you'll help them "get the job done," whatever job that may be. In order to successfully do this, you have to talk to the customer — yes, even the founder should have experience talking directly with your target users. When you hear their needs, wants, and desires directly, you'll be able to figure out how to create and position your product to help them with whatever job they need to do.
Onboarding Users
Des defines onboarding as anything that occurs from between expressing an intent to use the product, and when they are actually fully able to use it. He says most founders and companies design an onboarding program, then forget about it. Within reason, each time there is a major change in your product, you should go back to your onboarding process and ensure it still adequately helps get the customer to being able to successfully use the product. Sometimes, this can be done through optimizing the page (making small adjustments), but often, it requires a redesign of at least some components.
Get the Customer through the Trial Period
If you think your product doesn't have a trial period, Des says you're wrong. Every product has a trial: every user has their own trial period to determine if the product or service provides them value. This is an important time to communicate with and support your users (and it's why drip email campaigns have become an integral part of early communications strategies). This is also an important time to be soliciting feedback from your new customers: whether or not they are finding value, you need to understand why, and improve what you can.
Continue reading This Week in Startups: Thinking Through the Funnel with Des Traynor, co-founder of Intercom
Posted on February 23, 2016Author Valerie StimacCategories UncategorizedLeave a comment
Posts navigation
Page 1 Page 2 … Page 277 Next page
M If you click just one link today, make it this one An Investigation of the Relationship between Borderline Personality
574